Nicole Coggins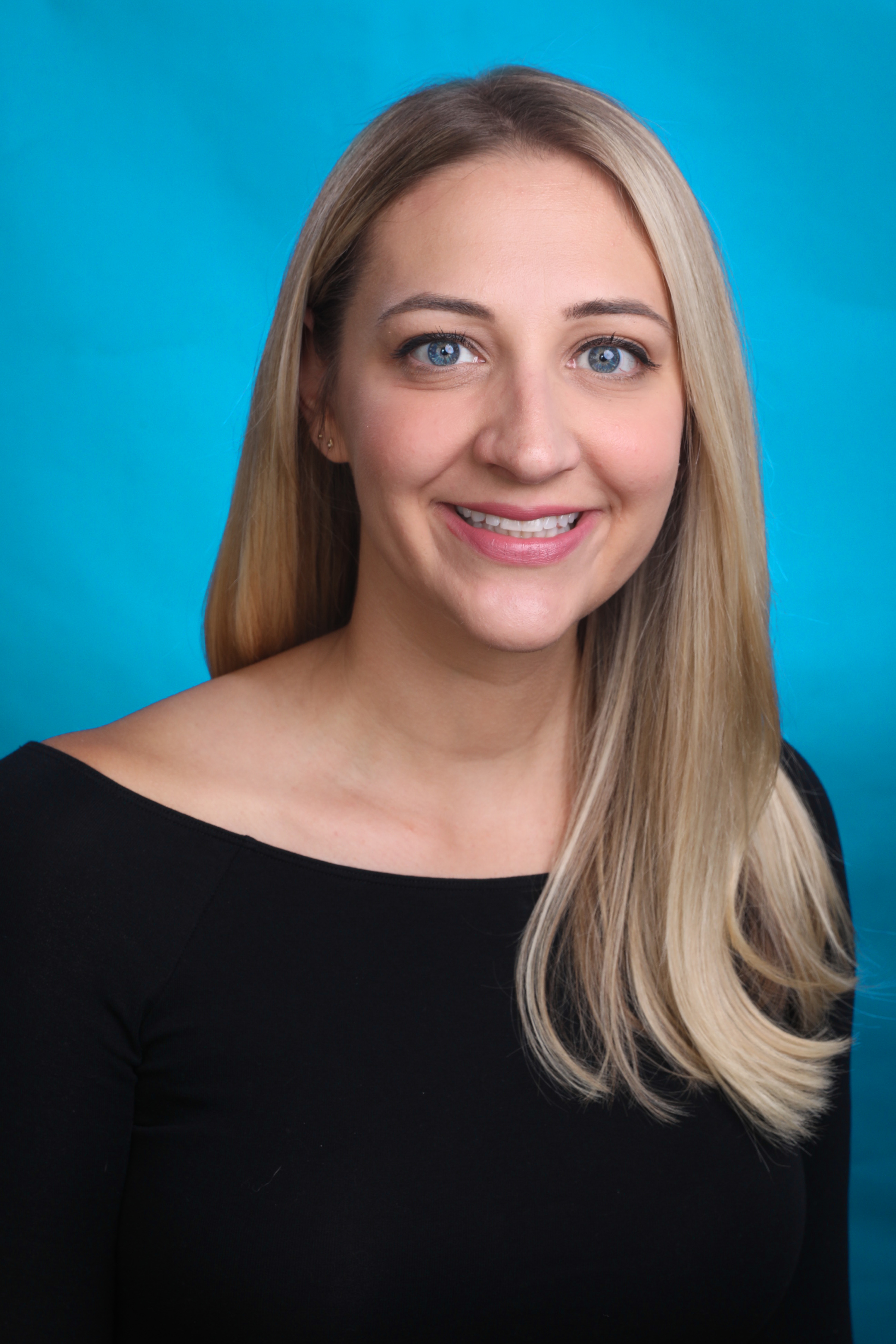 Finding one's voice is not always about learning to sing. It is about discovering the inner voice that can identify unexpressed emotions, which in turn allows healing to take place.
Nicole Coggins has a talent for helping others find their voice and, in so doing, has found her own. Her positive childhood experience of counseling received during divorce in her own family sparked a lifelong interest in psychology that "shaped the path of my career".
A 2019 graduate of the UNH Online Psychiatric Mental Health Nurse Practitioner Certificate program (PMHNP), Nicole has a passion for helping others break through the barriers that inhibit their ability to find that voice and resolve issues that weigh heavily in their lives.
With a bachelor's degree in psychology, Coggins initially worked in clinical research, analyzing data on perinatal bereavement and autism. Acknowledging a desire for more direct human contact, however, she decided to embark on a career in nursing. She earned a Master's of Science from the University of Massachusetts Medical School Graduate School of Nursing and, with her family nurse practitioner certification, subsequently moved into primary care.
As a primary care provider, Coggins witnessed her patients' daily struggle with mental health issues and their limited access to help, which inspired her to push for further education in psychiatry.
After completing her PMHNP training and becoming board certified in psychiatry, Nicole was the first psychiatric nurse practitioner to be offered a job with a pilot program serving homeless adults in Rhode Island. She also works part-time at a local community mental health clinic providing outpatient psychiatric services. In both facilities, patient needs span a wide range of issues, including substance use disorder, schizophrenia, and post-traumatic stress disorder (PTSD).
Coggins speaks eloquently about her patients' experiences, describing the light that shines when their mental health issues are identified and a treatment plan is created. The realization that theirs is a shared experience breaks through the isolation that often hampers those in the most vulnerable parts of society.
"Their voices are finally heard after a long-standing sense of isolation. It is a powerful event."
With her three-tiered background of health data analytics, family medicine, and psychiatric training, Coggins uses an integrated perspective as she seeks to understand individual circumstances, history, family dynamics, and medical profile. "You need to look at the whole person." 
Working with severe mental illness, Nicole understands the importance of keeping her own emotional balance. Her strategy is to set boundaries based on the hierarchy of needs of each patient, using a health team to create, prioritize and execute a unique plan of care for every individual.
"Good mental health means the person achieves emotional homeostasis, a balance that gives birth to inner peace. Mental health is fully integrated with physical health; you cannot have one without the other."
Nicole states that the UNH Online program gave her a "great education, well adapted to the working professional". 
The online student cohort formed a small community that shared research, ideas, and support. Initially nervous about her response to the online learning experience, she quickly realized the advantages of its scheduling flexibility and individualized support from the UNH Online faculty.
Her internship encompassed three locations between Rhode Island and Massachusetts, which gave her the full spectrum of mental health experience, both inpatient and outpatient. Well positioned for her career, Coggins thinks she will eventually pursue a doctorate with an eye to teaching at some point.
Nicole's intangible but unmistakable ability to guide others to their own voice is reflected by her experience at the grocery store where "people frequently start a long conversation with me while standing in line at the cash register". 
Most likely they hear something in her that stirs them to speak with their own voice.