Joshua Kellog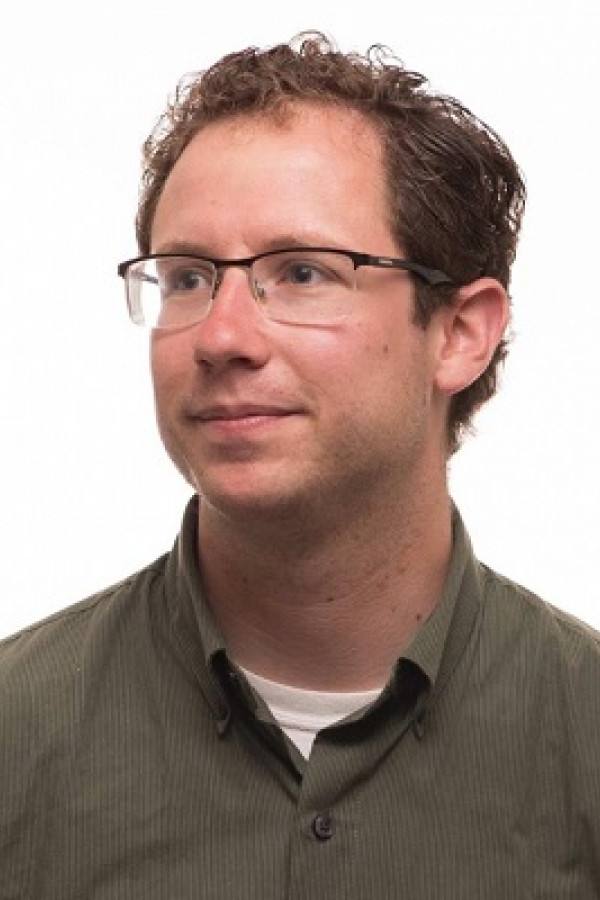 If you see a slim, curly-haired guy running laps on the track, it might be Joshua Kellogg, a member of UNH Admissions Office staff.  Armed with headphones, Joshua likes to run six miles during his lunch hour and get "into the zone". Not satisfied with his lunchtime mileage, he once ran in the Manchester Half Marathon, totaling 13.1 miles, an experience he plans to repeat as "a comfortable distance for me".
After earning a Bachelor's Degree in English from Keene State University, Joshua volunteered with City Year AmeriCorps in Manchester, NH. Young people aged 18-24 partner with public school teachers as student success coaches to help kids cultivate social, emotional, and academic skills that are important in both school and life.
Joshua returned to City Year a second time as a Service Leader, supporting a team of AmeriCorps members. Their goal was to identify and reduce early warning signs that place students at increased risk for dropping out of high school: low attendance, poor behavior, course failure in English language arts and mathematics.
"If you can reach kids at a young age, they are less likely to drop out in high school", declares Joshua. He knows that one day he may see prospective students touring UNH whom he coached for success during their grade school years in Manchester.
The experience with City Year cemented Joshua's long-standing desire to move into the field of higher education and he accepted a job with UNH Admissions Office where he has served for the past five years.
"Truth be told, I was not the ideal high school candidate for UNH," says Kellogg with a wry smile at the twist of fate that landed him on that very campus not only as a staff member but also as a graduate student who earned an online Master of Education in Educational Studies degree from New Hampshire's flagship public university.
Originally responsible for recruiting students on the west coast and southwest, Kellogg now recruits in Vermont while simultaneously serving as Tour Guide Coordinator.
Joshua manages up to a hundred UNH student volunteers who give campus tours to high schoolers and their families. Since tour seekers can number 800 in a single day during the busy season, they are divided into smaller groups for a 90-minute walk across the core campus.
While tour guides discuss research grants and campus amenities, Kellogg loves to talk about the sense of community at UNH. He describes his own first visit to the campus, dressed in his interview suit and tie when he passed a student who greeted him with a friendly smile. "I never forgot that".
As a working professional, Joshua gravitated towards an online Master's Degree in Education (MEd) because he could "create my own specialty". UNH faculty supported his interests with customized reading materials and provided ample latitude to explore as he selected classes in education history and law, and spent hours reading through affirmative action cases. Joshua cites the positive influence of Professor Todd Mitchell as a faculty member who actively engages with his students and tailors their online experience to their needs.
Among the first staff member of the UNH Admissions Office to enroll in an online graduate program, Joshua loved the freedom to set his own pace of learning. "I am an independent person and I don't like sitting for long periods of time."
Kellogg enjoys his work at UNH and is considering the right time to pursue a Ph.D. Asked about the subject focus for his next degree, the runner looks thoughtful. He talks about weaving data analytics into his educational studies but admits, "I'm not ready to dive in just yet."
In addition to his running hobby, Joshua revealed an unusual talent for beatboxing, the creation of percussion sounds using the human voice, which is a technique favored by Cappella groups. Although a musical person, "I really can't sing," confesses Joshua, which makes beatboxing the next best thing. 
After the daily marathon of working life, Joshua enjoys quiet evenings with his wife, two cats, and a Great Dane, a great way to recharge before the next race.
Written by Gwendolyn Goguelet