UNH Online Embraces National Distance Learning Week in November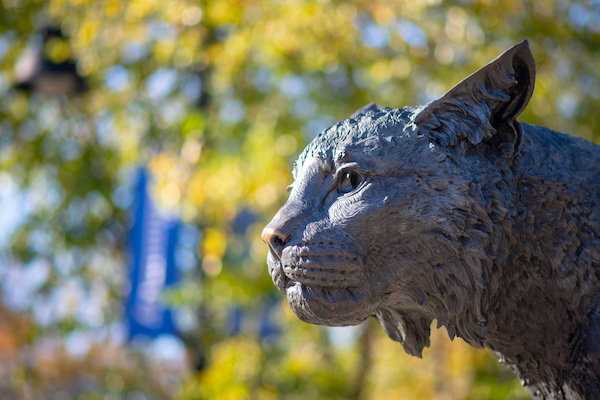 During the week of November 4-8, 2019, UNH Online will celebrate National Distance Learning Week, which is the perfect opportunity to inform the UNH Community about today's trends in distance learning, and what we offer at UNH Online.
According to surveyed online students cited in the Online College Students 2019 Report from Learning House:
71% of online students attend school full time. 59% of these students work full time.

75% of online students claim their online program has helped them achieve their goal.

84% of online students agreed their online education was worth the cost.
Launching one online program in 2012, UNH Online has expanded to offer thirteen different programs for students to earn their master's degree, graduate certificate or doctorate. New programs are added every year and UNH has an eye on continued growth to serve students who prefer online learning due to geography, scheduling, employment, or family needs.
Earning a degree at UNH online allows for the flexibility of work/life balance that many students require with the confidence that they will receive the same high-quality UNH education as on-campus students. With asynchronous on-line learning at UNH Online, students can access the course materials at any time, participate in discussion boards, and communicate with their professors.  The obstacles of time zone, location and distance melt away for any student who chooses to earn an education online.
UNH Online has about 500 online master's degree or graduate certificate students enrolled for the fall 2019 semester, a 40% increase since 2017. Our Student Success Coaches work closely with every enrolled student to ensure their academic success from application until graduation.
Our current master's programs include:  Business Administration (MBA), Cybersecurity Policy and Risk Management (MS-CPRM), Educational Studies (MEd), and Social Work (MSW) and Social Work Advanced Standing. At the doctoral level: Nursing Practice (DNP). Graduate certificates include: Assistive Technology, Data Science, Data Analytics, Hospitality Management, Psychiatric Mental Health (PMHNP), Wireless Communication and Ubiquitous Computing.
We invite you to join us in celebration of National Distance Learning Week by visiting our various events taking place on the UNH Durham Campus: Monday, November 4, at the Whittemore Center Skybox from 4:00-6:00 pm, or at the Memorial Union Building (MUB) on Tuesday, November 5 from 11:00 am-12:00 pm.
We will also exhibit to a larger audience at the Association for Middle Level Education (AMLE) Conference in Nashville, TN from November 7-9, to talk with educators about furthering their own careers with an online degree.
We would love to start a conversation about options for your online education future. Experience excellence in online education with UNH Online.